A TALE OF TOO SILLIES
Carol Marsella
The event:
In March of this past year, I met Robert Fuller for the first time at the Williamsburg Film Festival in, uh, Williamsburg, Virginia. Something, in the whole of my life, I had never thought to pursue – or ever realized I could. To write that it was the single most significant meeting in my adult life is an understatement, yet it is the bare-bones truth. He made those moments wonderful by being kind, accessible, and attentive. Mr. Fuller is a true gentleman: A person worthy of emulation. I admire him more than I can say.
My first impressions:
Time has been good to Robert Fuller. At seventy, he looks ten years younger. His hair is silvery gray now and his face is lined from years spent out of doors, but his eyes are still clear and bright. He is tall and lean; he walks with an athleticism that belies his age… and he cuts a dashing figure.
His voice, as someone once wrote, is silky and smoky and smooth all the way down; his laughter, robust and easy and his touch is warm and somehow familiar. I like him more than I thought I would.
A bit of fun:
Just for fun, I am gong to share a little tid-bit about the goings on at the Williamsburg Film Festival...
The last evening of the Festival there was a banquet. Everyone was welcome to attend, for a fee.
After a sumptuous fried chicken buffet, the master of ceremonies, Ray Smith, ascended the stairs to the stage, approached the microphone and began to thank the celebrities, one by one, and call each of them to the stage to present them with the obligatory "thank you for showing up and helping to make this Festival a success" award/gift/statue.
When he was introducing Robert Fuller for his obligatory, "thanks for showing up…" award/gift/statue, Smith became momentarily tongue-tied and, instead of noting Bob's roles as Jess Harper and Cooper Smith, said that Bob had played "Jess Cooper". Everyone at our table shrieked! There was a split second of stunned silence before we started to... well, let's just say much silliness ensued! (I have all this on videotape; it is absolutely hilarious!) Of course, our Beloved was the perfect gentleman!
His reaction was terrific! It was serendipity that I happened to be close-up on him with the camera as this was unfolding. Upon hearing the mistake, his expression changed from one of confident preparedness to one of mischief. (Priceless!) It was not difficult to tell that, for a split second, he considered what he wanted to do about it. Should he play it or let it go? His eyes twinkled and he clearly had to subdue the smirk that was threatening to overtake his intentional poker face. He nonchalantly turned away from the stage and took a sip of his drink. He was thinking it over... what would he do? (You could have heard a pin drop. Okay, well, I am exaggerating. But you could definitely have heard a fork drop!) He turned back, rounded his lips twice and, much to my personal chagrin… he never mentioned it. It didn't matter though; by then, we were falling all over ourselves giggling and cackling, "Jess Coooooooper!" Oh, it was grand! One of those little things; the unforgettable situations that make life just joyful!
That was just the beginning!
Pleased with his introduction, Smith motioned for Bob to come forward. Bob's professionalism
was blatantly evident; he had clearly waited for that gesture before moving. He meandered
forward to a very warm applause and jumped up the few steps to the stage. After he and Smith
shared an exchange of shtick that could not have been funnier if it had been rehearsed, Bob
donned a serious expression while he ceremoniously thanked everyone for a terrific time,
accepted his award/gift and then jumped off the stage to the sound of rousing applause and
waved to the crowd as he headed back to his seat.
Everyone thought it was over.
Everyone was wrong.
Unbeknownst to Bob, as he left the stage, Smith looked down at the podium and winced as he lifted up a tissue that Bob might have used to wipe his brow or something. Not ready to give up the fun, Smith feigned disgust and turned to throw the thing onto the floor whereupon one of the female members of the audience leaped out of her chair, arms a-waving, and exclaimed that she wanted the tissue. As she ran up to the stage to secure the crumpled weft, our hero saw what was going on and, never one to leave a damsel in distress, jumped up from his seat to do the gentlemanly thing and give the poor lass a genuine Fuller cuddle. Well, the opportunity to be saved by Jess COOPER was not lost on this lass and, like any self-respecting, bona fide living breathing female would do, she feigned a fainting spell so he would catch her in his arms. I liked her style!
The audience was completely captivated. He laughed and she smiled. As she stood up, considering she had the genuine article of her affections standing beside her, she turned and threw the heretofore coveted tissue back at Smith.
Everyone thought it was over.
Wrong again!
Just as things were calming down, John (forgive me his last name), the remarkably youthful, stunningly handsome 90-something magician, leaped up from his seat and raised his fists as though he wanted to fight Bob for the girl, er, woman. Without missing a beat, Bob played along and the woman stood between them to stop them from fighting. It was an improvisation of the highest order, clearly unrehearsed and yet pulled off to the utmost perfection by these two consummate professionals to the shear pleasure of everyone watching!
The applause was deafening!
The conclusion:
If you pass up the opportunity to meet and share some time with this man, you are doing yourself wrong. You will be missing something wonderful.
Carol Marsella
August 1, 2004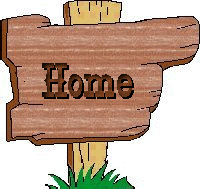 To Site Map