==========================================================================
Thank you all for taking the time to visit my website. I hope you enjoy your time here and hope that you come back real soon.
If you have a moment please sign my
Press Play To Hear Robert Fuller's Site Welcome

Copyright 2016 Robert Fuller Official Website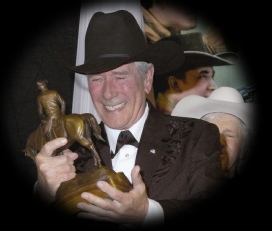 12th April 2008 - Robert was inducted into the National Cowboy & Western Heritage Museum, Oklahoma, Hall Of Great Western Performers. This is the award that Robert received - his Wrangler award.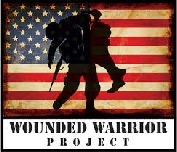 Special Message From Robert and Jennifer Fuller. 15th March 2016
As many of you will have seen in the news the Wounded Warrior Project has had some problems which they say they are in the process of resolving.
Jennifer and I both believe the deserving Wounded Warriors should not suffer because of the failings of the WWP management, therefore we remain committed to supporting the Wounded Warriors themselves.
We hope and expect to see the problems solved soon so that we can continue to offer our support.
==========================================================================
Special Message From Robert and Jennifer Fuller. 19th May 2016
In April of this year members of The Robert Fuller Fandom raised $1700 for Cowboy Up For Vets. This campaign was organised by Fandom member Pam Gouse. Cowboy Up For Vets is supporting 2 causes in 2016 - The Navy Marine Corps Relief Society and Heroes In Action. Robert and Jennifer have asked that the following be conveyed:
"We just want to thank all of the Fandom Members who contributed to the money raised at Cowboy Up For Vets. We are so proud of what you guys did and achieved. Special thanks to Pam for organising it. James Drury also called and he is very moved by what you did. Thanks for your generosity. We love you all"